Rob Abrams, MSPT is the owner of Strive Physical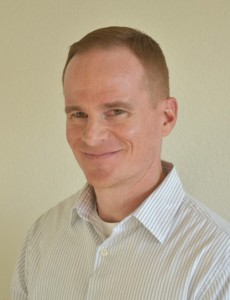 Therapy, Inc.  He attended the University of Southern California and graduated in 1991 with a Bachelor of Science degree in Business Administration. Shortly thereafter, Rob sought a career path that combined his interest in human movement, love of sports and his commitment to helping others. The road to physical therapy began.  In 2001 he earned a Master of Science degree in Physical Therapy from the University of the Pacific.
For 15 years, Rob's professional career and continuing education has encompassed a variety of athletic injuries, post surgical orthopedic issues involving the shoulder, hip, knee, ankle and foot including joint replacement care.  He has worked with athletes from Los Altos High School, MVLA soccer, the Mountain View Masters as well as numerous triathletes, weekend warriors and older adults.  Special interest and coursework include:
Examination and Treatment of Shoulder Injury in the Overhead Athlete
The Post-Surgical Elbow, Wrist and Hand

Advanced Management of the Lower Extremity Athlete
Speed, Agility and Quickness Training
Management of the Shoulder Bio-mechanics
Masters Clinicians Approach to Treating the Shoulder
The Running Course
The Runners Rehab Program
Instrument Assisted Soft Tissue Mobilization
Current Concepts in Treatment of the Knee and Shoulder
Geriatric Fractures and Joint Replacement
Manual Treatment of the Cervical, Thoracic and Lumbar Spine.
In his spare time he enjoys photography, traveling to Hawaii, hiking and spending time with his wife Karla.